In this time of concern, confusion and complication that surrounds COVID-19, sometimes it's nice to calm the mind and put energy into the simple things. For instance, crafts and activities for kids can always be fun, as you'll see in this special video above, courtesy of Maui Video & Marketing owner Kiaora Bohlool and "mini co-host" Kiana.
In this video, which was filmed and edited by both of them, they line out fun, easy things to do in different parts of a house or apartment. These are activities for kids and adults alike that purposely don't take a whole lot of high-level brain focus!! For example, homemade recipes can be as fancy or as basic as you choose. Decorating and planting pots is a peaceful way to spend time outside. After that, you'll see what's known in their household as "The Drawing Game," which is simply about folding paper and drawing, just always spurs creativity and laughter!
As a crafty kid, Kiana has a few other activities that involve just paper and some creative folding, in case your art supplies are limited.
Origami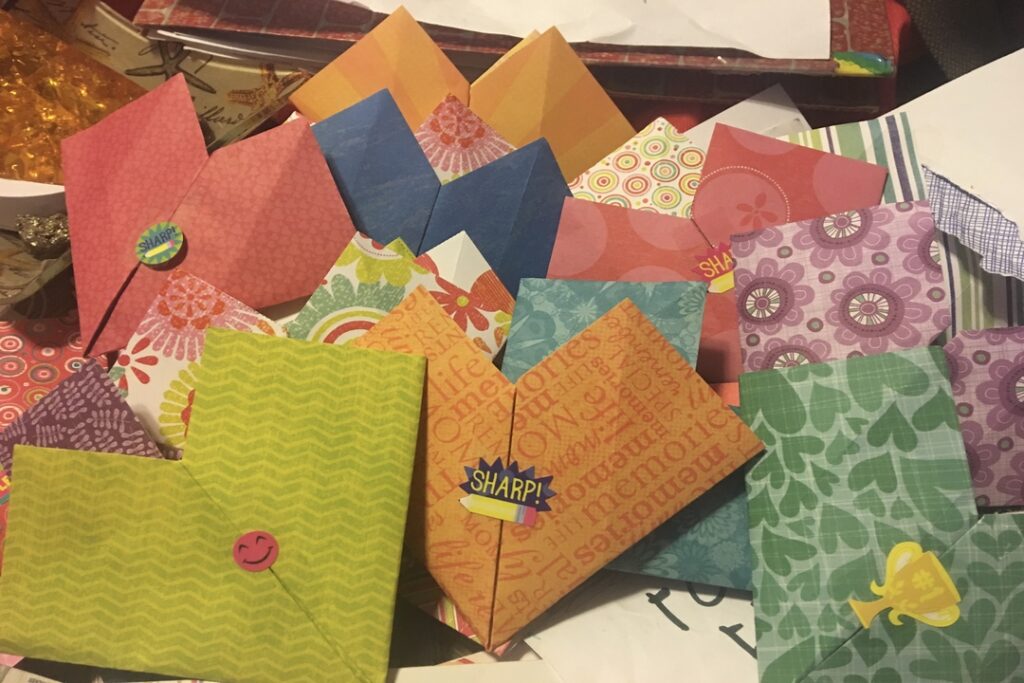 Did you know paper was first invented in China around 105 A.D.? Monks brought it to Japan in the sixth century, but the tradition of folding paper eventually grew beyond ceremonial purposes. As a result, it became used in the realms of art and recreation. Kiaora and Kiana first learned how to fold origami hearts as Valentine's Day cards; a sweet, simple craft that's easy to remember and repeat. But there are scores of different types of origami if you search online! For instance, an origami paper container can hold small gifts for an occasion or display treats in a table setting.
Paper Fortune Teller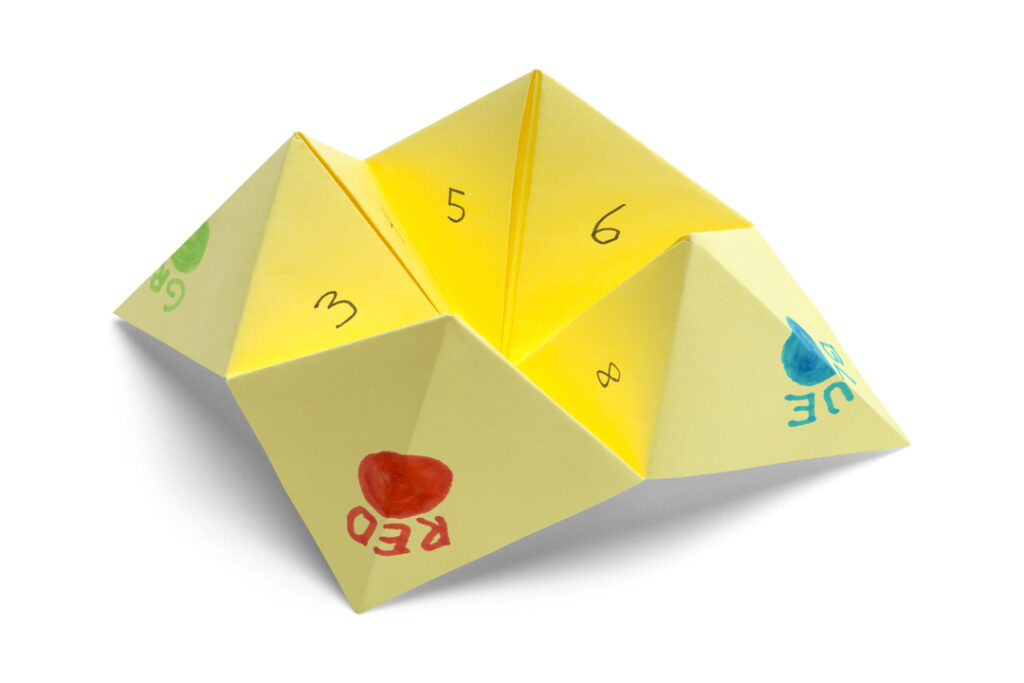 It goes by many names, but chances are, you know it!! It's the paper finger game most of us played as a kid, and it's stood the test of time. First, the creator labels parts of the "fortune teller" with colors or numbers for players to choose from. Over a few rounds, this leads them to eight flaps on the inside, each concealing a message. Sometimes there are themes; for instance, the messages could all be creepy in time around Halloween time. Moreover, it's actually considered a form of origami and is pretty mellow to make.
Homemade Board Games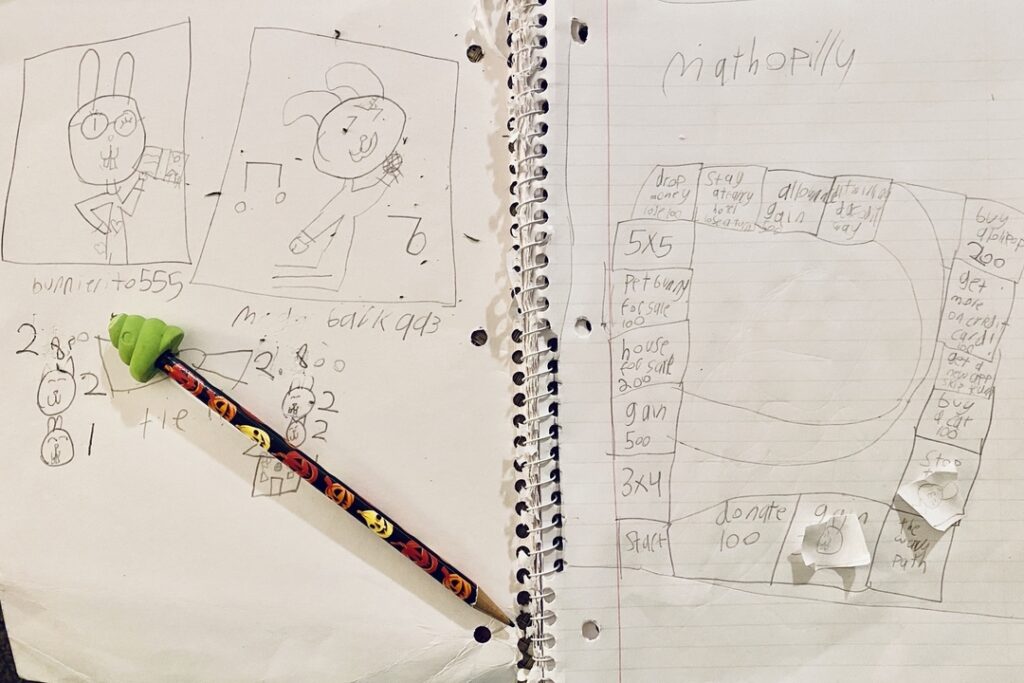 Kiana is a whiz at making her own board games. She even crafts game pieces out of paper and cuts out rectangles for cards. In the simple idea above, you can put math equations on all blocks of the game path, however you can also choose random blocks so it's not all math. But this sneaks in at least a little learning with the play! Or you can go with a vocabulary theme. Players have to name a noun, adjective, verb or adverb — or spell types of animals, foods, plants, jobs, etc. — within five seconds if they land on certain spots. If you don't have dice at home, you can even make your own out of cardstock!
Activities for Kids Don't Have To Be Complex!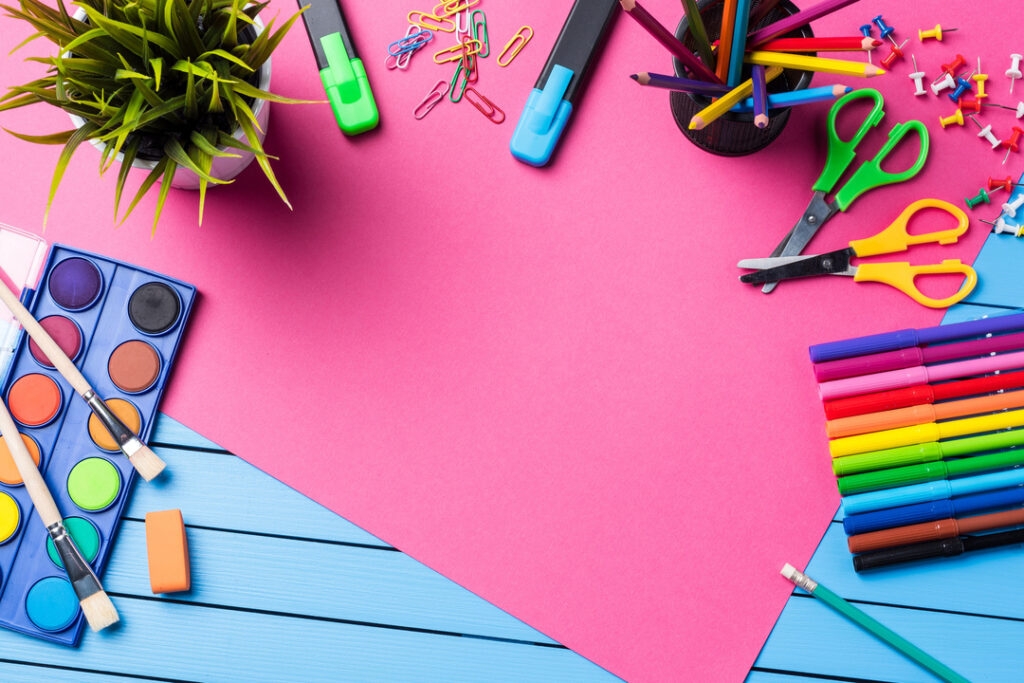 Other paper-based activities for kids off the top of Kiana's head??
Write and illustrate your own story book
Add a magazine to the mix to make a collage
Create "Thinking of You" cards to send to friends and family. Who couldn't use a little love in the mail these days?
Whether in school or at home, it's nice to keep kids active and engaged, but that's not all. What matters most is savoring the time we have TOGETHER. We can do our best to find joy and unleash our imaginations, like we did with the video project above. Want to create your own video as a family but need some starting points? Here are tips on video length and combatting nervousness.
We at Maui Video & Marketing wish you peace, calm and creative inspiration, in whatever form it takes. For instance, maybe producing a video, or folding paper over and OVER to mellow out your mind! Let's get through this together. #MauiStrong