Who Are YOU?
As a company, a service, a brand, an 'ohana… you want your message to matter. At Maui Video & Marketing, we tell your stories in powerful ways that stay true to who you are, enhance your brand identity and get customers paying attention!!
Who Are WE?
Clear communicators with decades of experience in video production, copywriting & brand promotion. Local professionals who listen, and have a proven track record of client success. We are passionate about strengthening & sustaining Maui!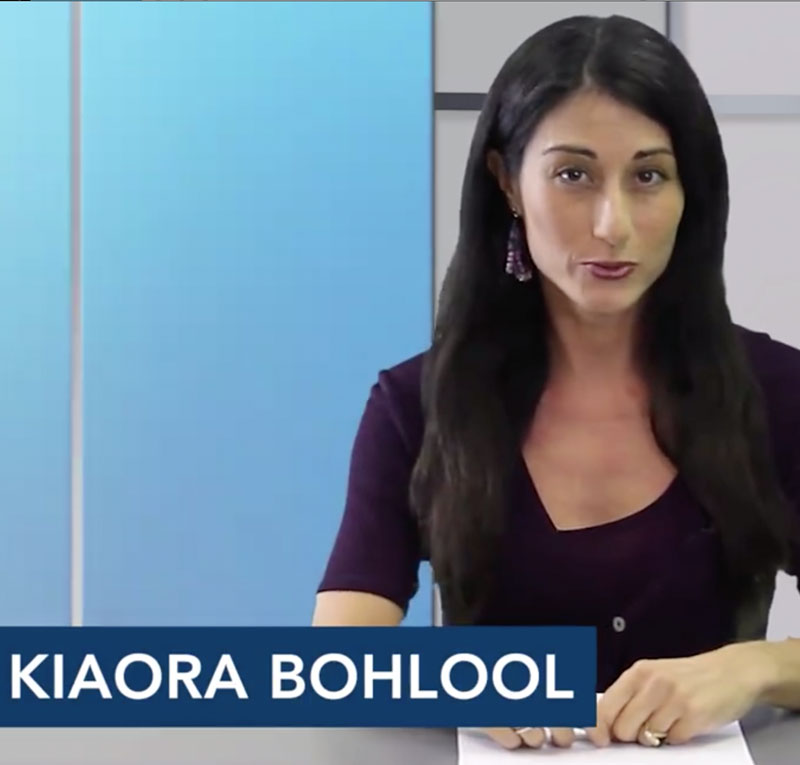 Our passion is to tell YOUR story and visualize your brand in a creative, connected, compelling way.
We have spent more than 20 years in the realms of video, news, branding and public relations.
As journalists, copy editors and broadcasters, we pride ourselves in getting your message across with meaning, authenticity AND correct grammar!! Our passion is to tell YOUR story and visualize your brand in a creative, connected, compelling way.
Owner/founder Kiaora Bohlool is proud to be from upcountry Maui; she understands and respects what it's like to live, work and play on the Valley Isle. After graduating from Maui High School, she built her career on the mainland as a broadcast journalist. Over many years and states, she served as a television news anchor, reporter, on-camera host, video producer, voiceover talent and radio broadcaster throughout California, Nevada, Oregon, Utah, Idaho and Minnesota.
Kiaora launched an independent video production and marketing business in 2003, doing public relations and video work for a range of companies, groups and software firms on the mainland. Now happily back home on Maui, this has grown into what you see before you today: Maui Video & Marketing, or MVM.
We are honored to have produced a wide array of video content and promotions for clients on Maui, including restaurants, catering companies, martial arts dojos, medi-spas, schools, nonprofits, small businesses, farms and media companies. Pacific Media Group was among those clients, where Kiaora served as Dining Editor and Video Content Manager at Maui Now for four years, immersing herself in the food, beverage and hospitality industries.
At MVM, we are personable professionals with a creative eye, collaborative spirit and clear communication. We are also passionate about proofreading, achieving goals and meeting deadlines! We value your vision and work to understand your brand, so we can best represent it. You can trust us with your message.
We believe in respecting others, acting with integrity and caring for our Maui community; we seek out companies that believe the same and want to work together to help our island and economy thrive!!
ENGAGE
your customers with compelling content that tells your story.
ALIGN
with your business goals by creating a tailored plan for clear, consistent messaging.
INSPIRE
brand loyalty with an authentic "voice" that customers love to support.