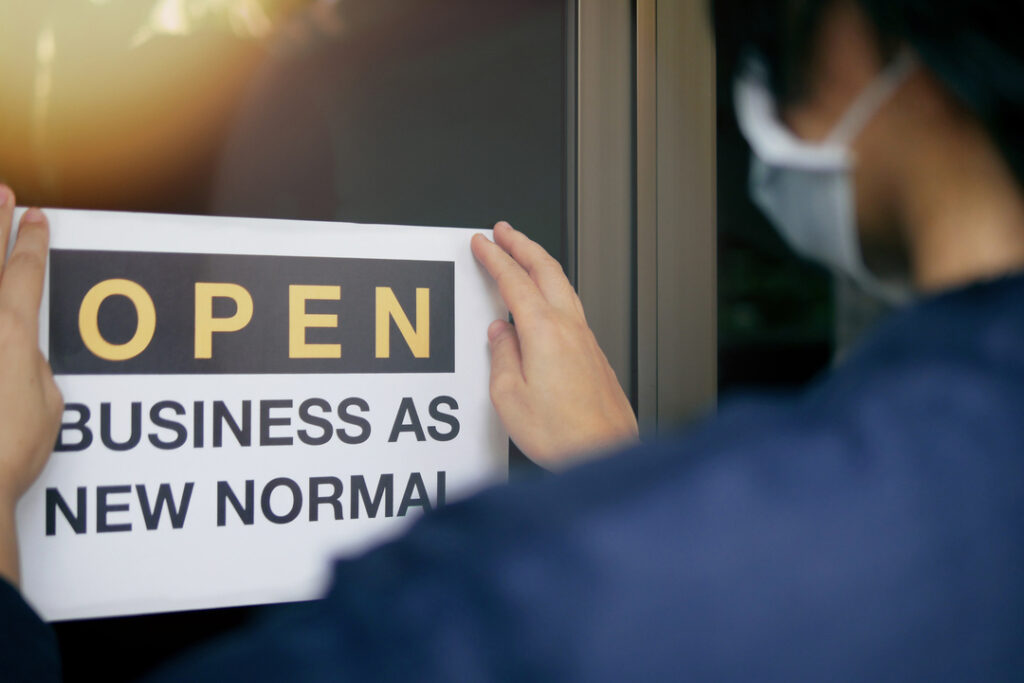 More and more Hawai'i businesses are looking to reopen in these uncertain times. But one thing is for certain: they want safety to remain the priority for customers, employees and their 'ohana. A COVID safety plan of some kind seems to be part of the "new normal." But where to begin? What are the most important safety guidelines to keep in mind before opening the doors back up?
Advice from Local Experts
We're happy to say Minit Medical Urgent Care offers some guidance on elements of a COVID safety plan. The local business has been a proactive community leader, supporting Maui throughout this pandemic in many ways. So here are some thoughts.
Temperature Checks
As an optional but recommended step, employers should measure employees' temperatures and assess symptoms prior to them starting work, according to the Centers for Disease Control & Prevention (CDC). Ideally, temperature checks should happen before each person enters the workplace.
COVID-19 Testing & Contact Tracing
Two types of tests are available for COVID-19: a viral test to tell if people have a current infection, and an antibody test that identifies a previous infection. A patient's system can take one to three weeks after an infection to produce antibodies. Contact tracing involves tracking and notifying those who've come into contact with someone who has COVID-19. It's long been used as a core disease control measure, which health experts call a "key strategy for preventing further spread of COVID-19."
Proper Face Mask Usage
A "fit test" should be conducted to confirm the seal on a respirator for those in essential fields. For others, the CDC recommends cloth face coverings to slow the spread of the virus and reduce transmission rates. Those masks should fit snugly but comfortably on both sides of the face, include multiple layers of fabric and allow for breathing without restriction. There are also guidelines for washing, sterilizing and removing a cloth face mask.
COVID Safety Plan
Minit Medical Urgent Care covers all those points (and more) through back-to-work programs, like a COVID-19 safety plan. The programs can be automated or customized.
Their expert medical team can design a plan of action to fit a business' unique needs.
Services for businesses of all sizes include (but are not limited to) —
Online Interactive Monitoring of employees, including temperature checks
COVID-19 Testing and assistance with Contact Tracing
Antibody (IgG) Testing in conjunction with Clinical Labs of Hawai'i
Respirator Fit Testing/Proper Mask Use
Access to Minit Medical's Doctors for questions and concerns
Consultation from Staff for education and your business' protection
Overall Assistance in navigating COVID-19
Understanding What Matters
Minit Medical went beyond words to take action of its own. The team put strong protocols in place early on in the COVID-19 pandemic to protect patients and staff.
"We have been at the forefront of the pandemic on Maui, and our business has remained open and ready to help the community from the beginning," says Justin Prouty, who opened Minit Medical with his wife Amanda in 2015. "There is so much information being tossed around; it's hard to filter. We thought our knowledge could help the community as we intimately understand the importance of businesses protecting their customers, employees and their business liability."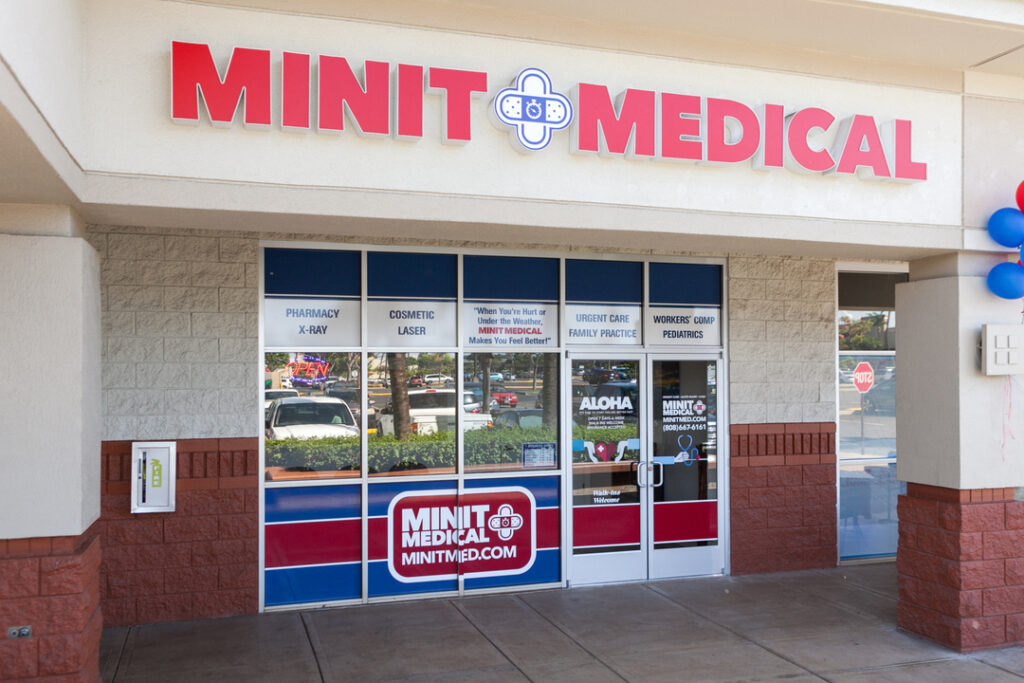 A Locally-Grown Business
Minit Medical grew from one location in Lāhainā to three clinics across the island, now also in Kahului and Kīhei. If you'd like to learn more about their story, Maui Video & Marketing owner Kiaora Bohlool produced a video, "Minit Medical Makes a Difference on Maui," for Pacific Media Group. You'll find that and more examples of business features in our Video section.
All clinics have state-of-the-art equipment, including X-rays. In addition, Minit Medical is the leading healthcare provider on the island for workers' injuries.
"The Minit Medical team has been practicing occupational medicine on Maui for quite some time," adds Prouty, "so these business safety programs feel like a natural fit."
Walk-ins Welcome
As an urgent care clinic open every day of the week (with evening hours!), walk-in patients are always welcome with no appointment needed. The urgent care accepts Medicare, Blue Cross/Blue Shield, UHA, HMSA, Kaiser, HMA, HMSA Quest, Alohacare and other major health insurance plans. There's also a self-pay option for those with no insurance.
The medical staff can treat a range of injuries and illnesses, from pediatrics to geriatrics. There are also drive-up services and video visits for those with COVID-19 concerns. In late Fall 2020, Minit Medical also took part in administering free tests to travelers and residents on Maui.
Minit Medical Urgent Care also ensures its commitment to maintaining the highest level of sterility and cleanliness. Its priority is that patients and staff feel safe and confident in their medical care. Get details at www.minitmed.com or @minitmed on Facebook.
Customized & Automated COVID Safety Programs
We all want our businesses to reopen with as much peace of mind as possible. To get more information on taking action, email admin@minitmed.com or call 808-667-616. Speak with staff about a how a COVID safety plan can help get the doors back open with both success and safety in mind. #MauiStrong