2020 Farm Day was created to support what's "locally-grown."
That's not just a generic term; it's a way of life in Hawai'i. And while agriculture remains a point of pride here, the farms and farmers need our help.
We hope you find ways to #SupportLocal as often as possible any day of the year. There are virtual order/produce pickup services like Maui Food Hubs, produce boxes at the Kumu Farms stand, limited-contact farmers' markets (where you'll find producers like Oko'a Farms) and farm-friendly businesses like Fork & Salad Maui.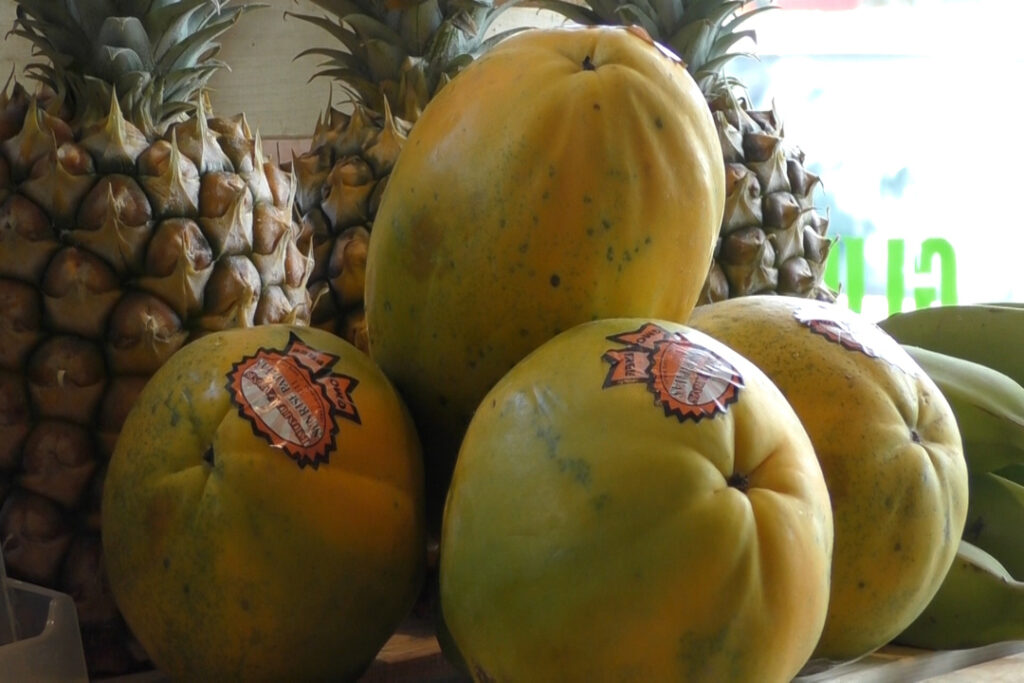 However, on one particular day of 2020 — Saturday, June 20th — there was an an easy way for folks to show their support, as Hawai'i welcomed the 7th annual Hawai'i Farm Day.
Being Part of 2020 Farm Day
Here are some simple actions recommended for 2020 Farm Day:
SHOP at a farmers' market
Then SHARE your experience on social media using hashtag #ehifarmday20
Founded by edible Hawaiian Islands
edible Hawaiian Islands magazine, known for "Celebrating the Harvest of the Aloha State, Season by Season," created the concept in 2013 to recognize the tireless contributions of farms throughout Hawai'i.
Above all, the event is designed to live through each person's participation and shared experience on social media, joined together by using the same hashtag, #ehifarmday20.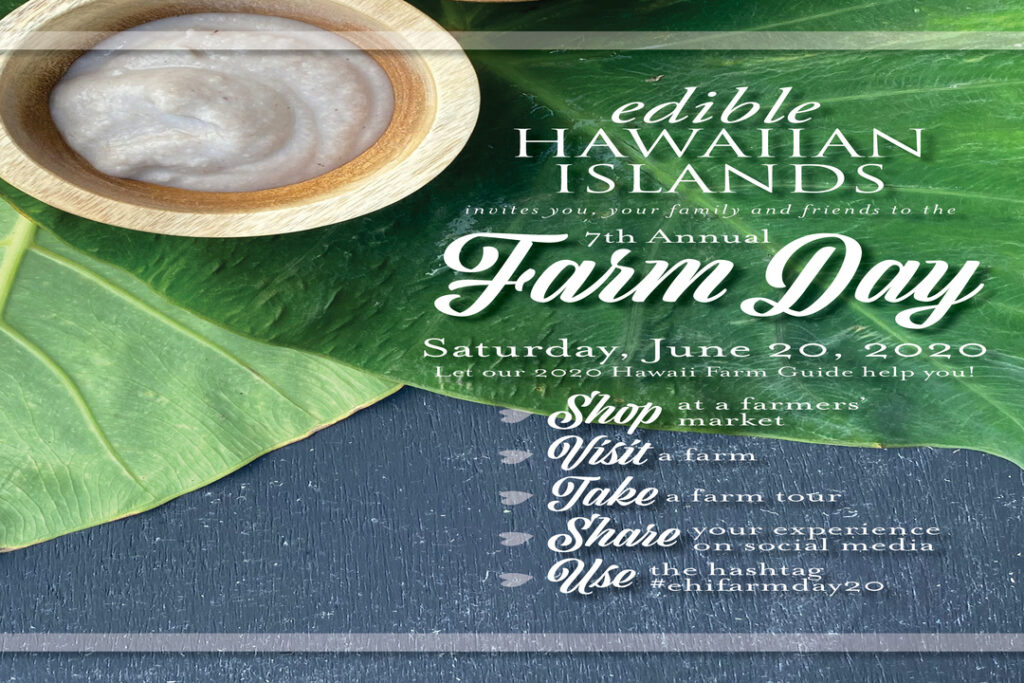 "Farm Day has always been a social media event. It's virtual, so it happens when and where the participants are. I wanted an event that could bring us all together, and this year I find it more meaningful because of the pandemic," explains edible Hawaiian Islands publisher Dania Novack-Katz. " I quote from a good friend of the magazine, Pomai Weigert, to say 'it's not just knowing your farmer, but knowing how to access the food that is key.'"
Statewide Farm Guide Makes it Even Easier
2020 Statewide Farm Day fell on the first official day of summer. This coincided with the release date of edible Hawaiian Island's summer issue, which includes the popular Statewide Farm Guide.
The guide features an island-by-island listing of farmers' markets and farm tours. However, this was completed prior to the COVID-19 pandemic, so organizers strongly suggest contacting each participating market or farm before visiting.
In addition, edible Hawaiian Islands celebrates 15 years of publishing this summer. The James Beard Award-winning quarterly publication showcases local food and drink throughout the state of Hawai'i.
"I have always loved local food and drink, cooking and Hawai'i," adds Novack-Katz. "As a publisher, I find the people and relationships beyond the food and farm so enriching."
Sustainable Storytelling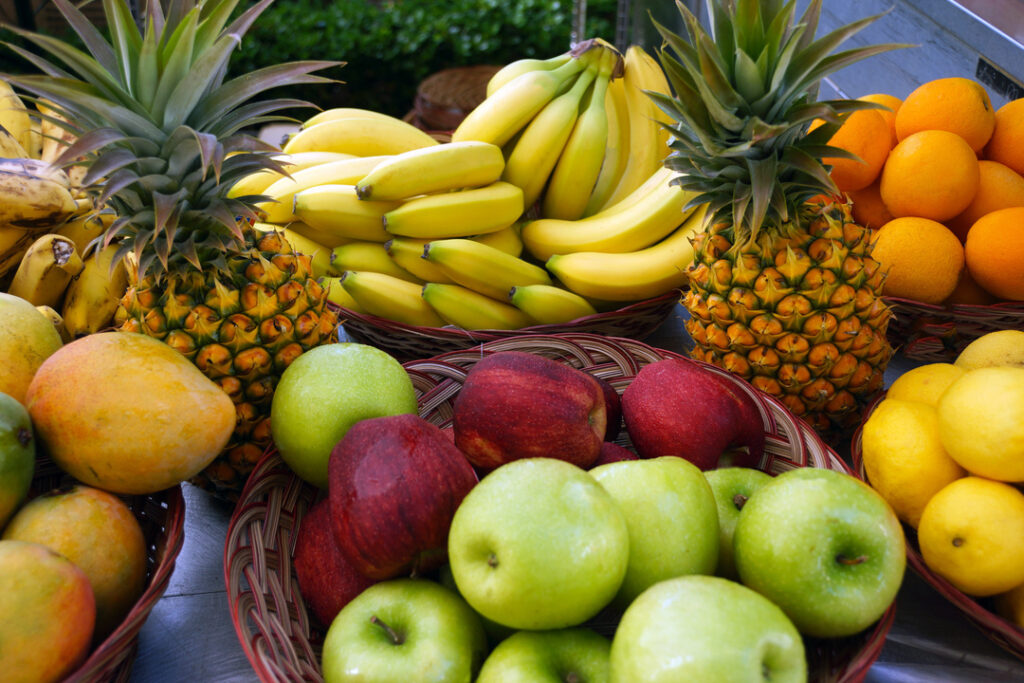 As a subscription-based magazine, edible crafts the stories of our island's producers and food industries through creative writing and stunning photos. Therefore, it remains advertiser-supported by local businesses in the restaurant, agriculture, and artisanal food and beverage world.
As agriculture remains a crucial industry throughout the state, we hope you'll celebrate the next #ehifarmday in a way that you're comfortable. That might mean visiting a farmers' market or posting a quick "Mahalo" on a favorite farm's social page.
We at Maui Video & Marketing have a particular passion for agriculture, and love telling the stories of Maui's farms and producers. For instance, we created a "Know Your Farmers" video series as part of the blogs we produce for Fork & Salad. You can also see a few farm stories and much more on our Video page, and learn how else we support local business through our Services. Mahalo! #GrowWithAloha